Profile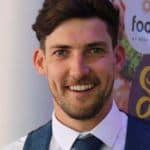 Owen Jones
Curriculum Vitae
Education:

1999-04 St Margarets secondary school, 2013-14 the City of Liverpool College, 2014-17 Edge Hill University and currently in the 2nd year of my PhD at Liverpool John Moores University.

Qualifications:

GCSE's - 8 A*-C (mostly C's), Access course - Pass, Undergraduate Degree - 1st Class

Work History:

From 2004 - 2012 I worked in bars and restaurants across Liverpool and Manchester. In 2012 I moved back home, went to college and took part-time work as a lifeguard.

Current Job:

Student / Lifeguard

Employer:

Liverpool John Moores University

Phd Student

The School of Sport and Exercise Science is the ranked the 6th best in Europe and 9th best in the world!

Nuffield Health

Lifeguard

Nuffield Health is one of the leading not-for-profit UK healthcare organisations, looking after people for more than 60 years.
Favourite thing to do in my job: Learn new things every day.

About Me

Hello, my name is Owen. I'm from Liverpool and consider myself a proud Welsh Scouser. My Welsh name is from my Dad who is from Anglesey, I still go there a lot. I live with my fiance who is a PE teacher. She's always telling me about her funny stories from school. I love all sports and ride my bike to get around. I can drive, just prefer to cycle. I didn't read much when I was younger, probably around 17 years old when I fully read my first book. Wish I'd have started earlier!

My Work

Children's Health Research. Currently doing a PhD at the school of Sport Science at Liverpool John Moores University. My tutors and I are looking at how children travel to school at different times of the year, and if their physical activity levels and sleep patterns change.

My Typical Day

Goes... gym, shower, office doing research stuff, lifeguard job in the evening / cook tea and read or watch TV then bed. More detail below.

Read more

Wake up at 6:30am when my fiance's alarm goes off , my job is putting the coffee on. We both leave about 7:30am. She's in the car, I'm on my bike. Get to the office, switch bags and head over to the gym. Work out, shower, and at my desk for 8:45am. Has to be done.

Then, my day can be anything from writing loads (and loads and loads. Seriously, you think you have to write long word documents, times them by 10!) to talking with children about what they like and dislike about how they travel to school.

I also work part-time in 2 sports centres as a lifeguard and a gym instructor. When there, I'm either helping people in the gym or on poolside, putting badminton courts up or leading exercise classes.

What I'd do with the prize money

Buy an Air Monitor kit for schools to build their own air quality sensor.

Read more

Children are exposed to traffic related air pollutants during their commute to and from school. After measuring the relationship between physical activity, sleep and school travel behaviour at different times of the year, my second study will explore air quality around schools. I would like to use the money to buy an Air Monitor Kit for each school. In a citizen science project, pupils will build their own air monitor, collect data and report their findings back to myself.

My Interview

How would you describe yourself in 3 words?

A bit nuts.

What's the best thing you've done in your career?

It's only the beginning. But I had my photograph shortlisted in a research photography competition.

What or who inspired you to follow your career?

A newfound love of learning and wanting to highlight the benefits of walking and cycling for transport.

What was your favourite subject at school?

PE (wish I'd have made more of an effort in geography)

What did you want to be after you left school?

A bar manager.

Were you ever in trouble at school?

Never, honestly. OK sometimes. Maybe often. Well, only minor things.

If you weren't doing this job, what would you choose instead?

Business owner.

Who is your favourite singer or band?

The Beatles.

What's your favourite food?

Indian.

What is the most fun thing you've done?

Snowboarding.

If you had 3 wishes for yourself what would they be? - be honest!

1. Have a happy and healthy family 2. Run my own business 3. Being able to speak any language would be a superhero type wish.

Tell us a joke.

What does the man in the moon do when his hair gets too long? Eclipse it!
---
---