Profile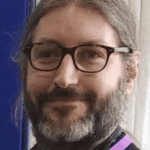 Nathan Hook
You can follow Ofsted on twitter: https://twitter.com/Ofstednews
Curriculum Vitae
Education:

Dover Grammar School for Boys, University of the West of England, The Open University

Qualifications:

BSc(Hons) Computer Science, PgDip Machine Learning & Adaptive Computing, Psychology (conversion diploma), MSc Psychological Research Methods, HE DIP Humanities,

Work History:

Ofsted for 5.5 years, JobcentrePlus for 6.5 years

Current Job:

Higher Executive Officer, Ofsted

Employer:

Ofsted is the Office for Standards in Education, Children's Services and Skills. We inspect and regulate services that care for children and young people, and services providing education and skills for learners of all ages.

https://www.gov.uk/government/organisations/ofsted

Every week, we carry out hundreds of inspections and regulatory visits throughout England and publish the results online.

Our goal is to achieve excellence in education and skills for learners of all ages, and in the care of children and young people.

We report directly to Parliament and we are independent and impartial.

We aim to be "a force for improvement through intelligent, responsible and focused inspection and regulation"
Favourite thing to do in my job: Discover new insight into how the education sector works

About Me

Very tall

Read more

I live in Bristol with a cat. Outside of work I play and design board/card games and do improv drama. I've read all the Game of Thrones novels (better than the show) and I'm looking forward to the new book out set in Westeros in November.

After school I did a Computer Science degree and then a post-grad diploma in Machine Learning. However, a few years later I decided to study Psychology part-time with the Open University. I did a graduate conversion degree and then an MSc in Psychological Research Methods. For fun after that I did some mixed humanities modules including creative writing to complete another two year diploma and a counselling theory module.

For the last five years I've been working part-time on a distance PhD outside of work. I'm looking at how players identify with characters in role-play games, and what can strengthen or weaken that sense of identification. I go to conferences and present my work in poster form, and try to get my research published. It's very hard doing it part-time and at distance alongside a full-time job, but it gives me the freedom to research what interests me while having a stable fulfilling career.

This year I've been training in hypnotherapy and cognitive-behaviour therapy part-time, hoping to quality to work as a therapist in the next few months.

My Work

I work with data to generate insight about the education sector for Ofsted

Read more

I work for OFSTED, the government agency that inspects education (both for children and adults) and childcare across England. I work on a big civil service campus near Temple Meads where staff from a lot of departments are based.

You can look up the Ofsted inspection report for your school here:

https://www.gov.uk/find-ofsted-inspection-report

I currently work on a small team that works with data to support inspections of the Further Education & Skills sector (Colleges, Apprenticeships, vocational training for jobseekers, education in prisons, specialist dance & drama schools, etc.). We get very large data sets in from other departments, manage it, write code to manipulate it, and produce reports for inspectors. When an inspection happens, the team of inspectors need all the data about how well the education provider is doing on different measures so they know what strengths and weaknesses to look at when they visit. We try to present the data in a clear fashion and create a system to identify key points, so the inspectors (who likely have less training working with data) don't have to do this themselves.

I also do other analysis in response to developing events.  Sometimes this involves more powerful statistical approaches such as regression modelling, for which we use specialist software.

Tools I use to work with data:

Coding is done in SQL, a programming language used to work with databases and big data sets
Excel is used to manipulate data and do basic analysis. We use some of the more advanced functions such as VLOOKUP and COUNTIFS
Tableau is used to create interactive dashboards. For example, I've used it to plot all the  childcare providers in England on a map and colour code the dots by their inspection outcomes, and let users zoom in and filter.
SPSS ('Statistical Package for Social Sciences') is used for deeper analysis, such as regression modelling. I was taught how to use this as a psychology student.

I also use Word and Powerpoint to write up work and present / distribute it to others. Ofsrted also gives us journal access (like at a university) so we can look up cutting research findings that scientists have published.

My Typical Day

Working with data for Ofsted

Read more

I work flexi-time, so as long as I complete enough hours of work overall it's ok for me to come or leave early or late when I want to. I have my own work laptop which connects to a big monitor at my desk in the office. This means I can take my laptop home to work, and I usually work from home one day a week.

A typical day might involving working on the various projects I've got on, using some of the tools mentioned above. Often this may be a few different things of different importance and urgency, but unless we are against a hard deadline this means I work on the one I feel like at the time, or change when I want a break.

I also have my work email open constantly, to try to respond to queries as they come in. In some roles this is very important – if a member of parliament asks a minister a question about the work of their department, the minister forwards it's to the civil service to answer and we only have 24 hours to produce an official reply which might include tables of data, and we need to fully check everything to make sure it's right. This can be complex if the wording of the question does not match the normal methodology. For example, they might ask a 'how many nurseries are there is England?' which sounds easy, but 'nursery' is not one of the recorded categories in the data.

I also try to follow the media and specialist press about the education sector. This helps stay abreast of what is going on and can feed into our work. For example, if there is a story about a school or college we might check their data to see what that shows us.

As someone who uses a computer a lot inside and outside work, it's important to pace yourself to avoid RSI injuries from excessive typing. Taking regular breaks can be important – that doesn't mean not working, it means doing something other than typing or mousing for a few minutes every hour.

What I'd do with the prize money

A psychology - game experiment with online public participants

Read more

I currently do unfunded research into how players identify with characters in games. Earlier this year, my research was featured in a press release from the psychology professional body (the BPS) and reported in the Daily Mail.

https://www.bps.org.uk/news-and-policy/men-identify-fictional-characters-both-genders

https://www.dailymail.co.uk/news/article-5680515/Study-shows-men-better-women-identifying-fictional-characters-opposite-sex.html

I would like to use the prize money to support a similar project to extend this research and test to see how far the results generalise. Because of the interest in how people can be influenced by games, and the impact of gender roles in popular fiction, this is likely to again attract interest from the media and general public. Because the experiment is conducted online it directly engages the public in popular science.

This project will involve:

developing a short game to act as experimental stimulus, probably another 'choose your own adventure' story
Running the experiment online and gathering data
Analysing the data using statistical techniques in SPSS.
Writing up the findings, as a conference poster and in text
hopefully working with the BPS media team again for press coverage, and answering questions from the media.

My Interview

How would you describe yourself in 3 words?

Analytical, Deep thinker, relaxed

What's the best thing you've done in your career?

Finish my MSc alongside my full-time job

What was your favourite subject at school?

Computer Science

What did you want to be after you left school?

Teacher

Were you ever in trouble at school?

No

If you weren't doing this job, what would you choose instead?

An academic researcher

What's your favourite food?

Duck. However, the cat is very keen on it too.
---
---